Jobs


Vacancies and Project Opportunities
General
This is a site in which information about open jobs is posted. We announce only vacancies from FIG member associations, academic members and corporate members and in some cases from FIG partners like the United Nations. We also publish information an some project opportunities. FIG is not responsible for the information provided.
The Civil Society Unit, Department of Global Communications,UN, is hiring full-time interns for 4-6 months in three (3) different work areas. Applicants must be a student in the final year of the first university degree (bachelor or equivalent), Master's or Ph.D. Programme or equivalent, or have completed a Bachelor's, Master's or PH.D. Programme.
More information
---
UN-Habitat and GLTN are looking for an Evaluation Expert to conduct an end-of-project independent evaluation of the "Arab Region Programme on Good Land Governance in Support to Inclusive Development, Peace and Stability". Expected duration is 4 months.
Deadline 3 July 2022
---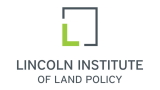 Job Opening - Director, Latin America and Caribbean
Lincoln Institute of Land Policy - Cambridge, Massachusetts
The Lincoln Institue of Land Policy seeks to improve quality of life through the effective use, taxation, and stewardship of land. The institute seeks a director to lead its Latin America and Caribbean programming for a two-year period with an option to continue beyond two years.
Learn more here.
---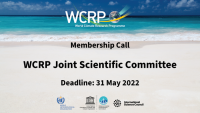 Call for World Climate Research Programme Joint Scientific Committee members
FIG has received this call through the International Science Council of which FIG is member.
ISC affiliated body, the World Climate Research Programme (WCRP) is seeking nominations for its Joint Scientific Committee (JSC) for a four-year term from 1 January 2023 to 31 December 2026.
Find more information and submit (self-)nominations here.
Deadline 31 May 2022
---