What's next?
It is Thursday 14 May 2020, and today should have been the closing day of FIG Working Week in Amsterdam. The programme of today would be the second General Assembly session and closing and handover ceremony.
How is it possible to hand over to yourself… This will be the case this year since the FIG Flag should be handed over from the local organisers 2020 to the local organisers 2021! So instead the Local Organising Committee created a message for you, where each LOC member is symbolically handing over (from home!) to welcoming you next year.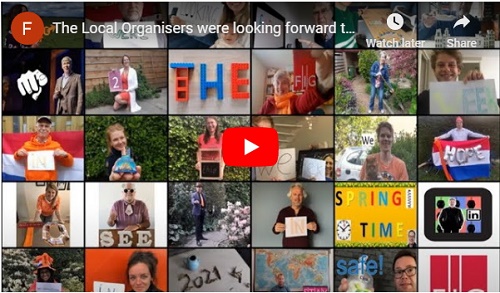 We would like to extend a thank you to all who have followed us during this week.
Please enjoy the articles of this final and closing day of FIG Working Week 2020

Informal 'hand over' at Intergeo, Stuttgart


This week we gave you a front row seat to the content of the FIG Working Week. The Local Organising Committee of FIG2020 and FIG found an alternative way to make sure you could get easy access to the proceedings. It was a way to recognise all the hard work of the authors and presenters. But it also turned out to be a way to feel connected to the FIG community, to show that we as community continue, not matter what, reach out to each other and are interested to learn what the latest developments are. Knowledge, cooperation and improving our profession is what drives us. Read the article.

---





As one of the founding partners of the Global Land Tool Network (GLTN), FIG has contributed to the development of land tools with GLTN since 2006. Over the years and since 2006, FIG has been involved in the development of many of these tools. Today, the tools are successfully used in many projects at a local, national and regional level. Read the article.

---

It has been different for us to present a full Working Week in 6 Newsletters and 24 written articles, but we hope that you have enjoyed this journey with us from home. A very big thanks to all who have contributed to all articles, and also to the current Local Organising Committee for their preparations so far. All the articles.

---

Follow the preparations for next year's FIG Working Week at www.fig.net/fig2021
What can you expect at the FIG Working Week in 2021? Wait and see... For both FIG and LOC it is most important that we create an opportunity where our community can meet.

---
Thank you to our sponsors and supporters, we really do appreciate you being part - from the distance - of the FIG Working Week 2020!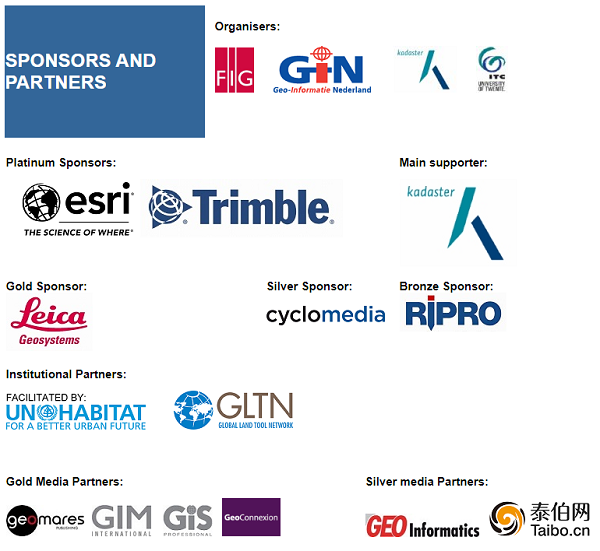 Kind regards
FIG Office
Louise Friis-Hansen, Director and co-conference director
Claudia Stormoen, Event Manager
Maria Bangholz, Finance and Administration
International Federation of Surveyors
Fédération Internationale des Géomčtres
Internationale Vereiningung der Vermessungsingenieure


During the days of the Working Week 2020 FIG and GIM Magazine will publish newsletters with articles that will guide you through the technical programme. Look out for the newsletters. If you do not already subscribe to GIM Magazine, you are encouraged to sign up now
FIG Congress 2022, Cape Town, South Africa
FIG Working Week 2023, Orlando, Florida, USA
FIG Working Week 2024, Accra, Ghana
Subscribe monthly FIG Newsletter at: www.fig.net
Join FIG at LinkedIn: http://www.linkedin.com/groups?gid=2669121&trk=group-name
Join FIG at Twitter: https://twitter.com/FIG_NEWS
Join FIG at Facebook: https://www.facebook.com/#!/internationalfederationofsurveyors
Join FIG at Instagram: https://www.instagram.com/figsurveyors/
---

This Conference info is mailed to members and previous participants in FIG events.

If you do not receive the monthly FIG Newsletter you can subscribe here: www.fig.net

If you do not want to receive the conference news in the future, please click here to unsubscribe from the mailing list
.
---